Sketch Board .

 promoting rice consumption MOU
At the agreement ceremony, there were Seonhui Jeong , the representative of Sulbing Inc, Jonghun Kim, the director general for food grain policy, Gyuyeong Yeon, the director of proliferating value. It was significant that Sulbing Inc., the leader of spreading Korean dessert culture throughout the world, got together with other agencies to promote rice and domestic produce consumption.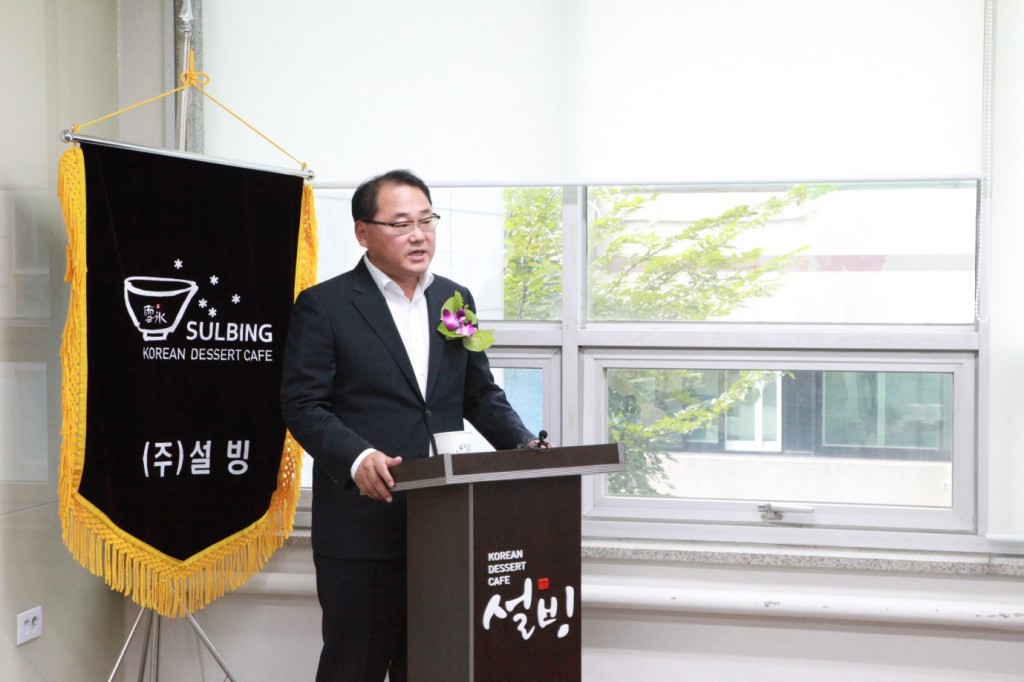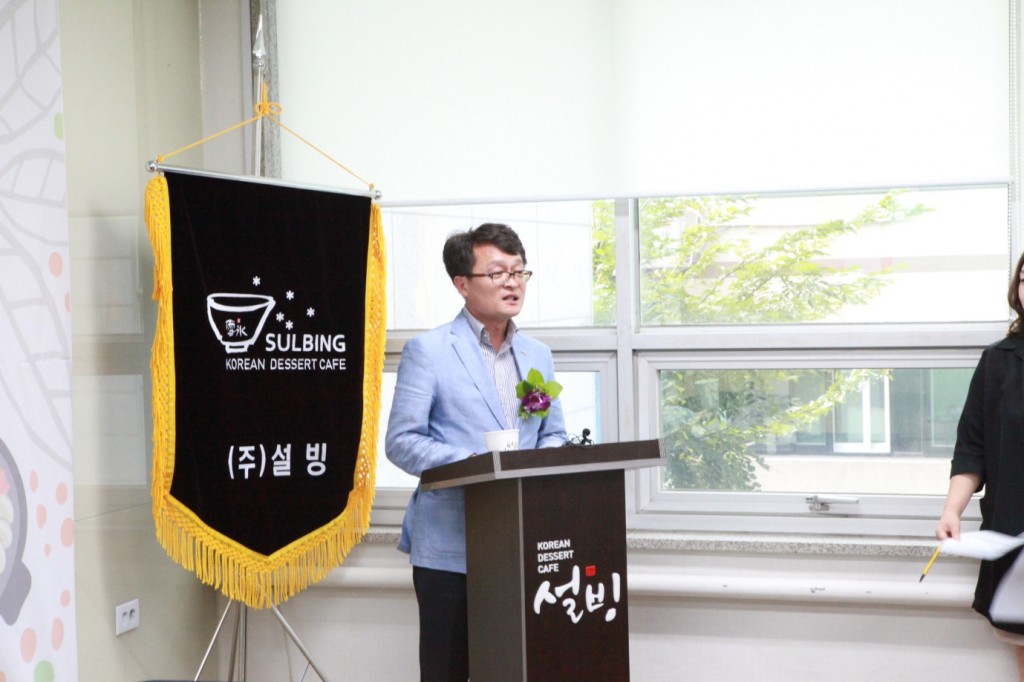 Then, there was the presentation about rice dessert development and future sales plan. They said that Bingsu and cupcake menu among the rice dessert menus developed for '2015 Miracle Project 2' will be released after supplementation sequence by R&D team of Sulbing.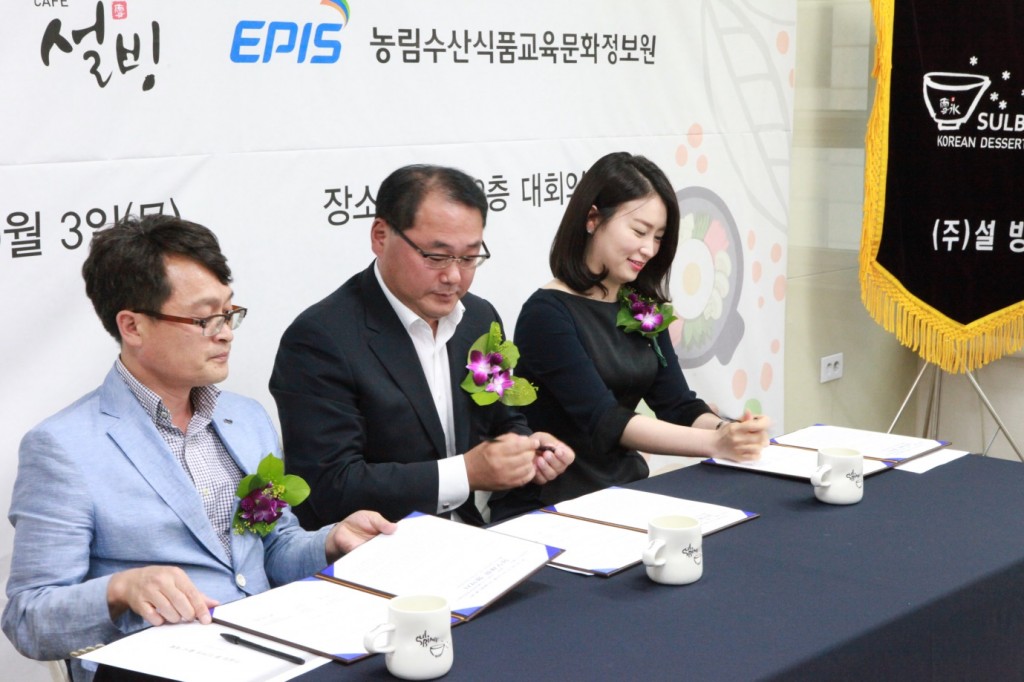 They took a picture after signing the written agreement among Sulbing Inc, 'Ministry of Agriculture', and 'Korea Agency of Education, Promotion and informantion Service in Food, Agriculture, Forestry and Fisheries.'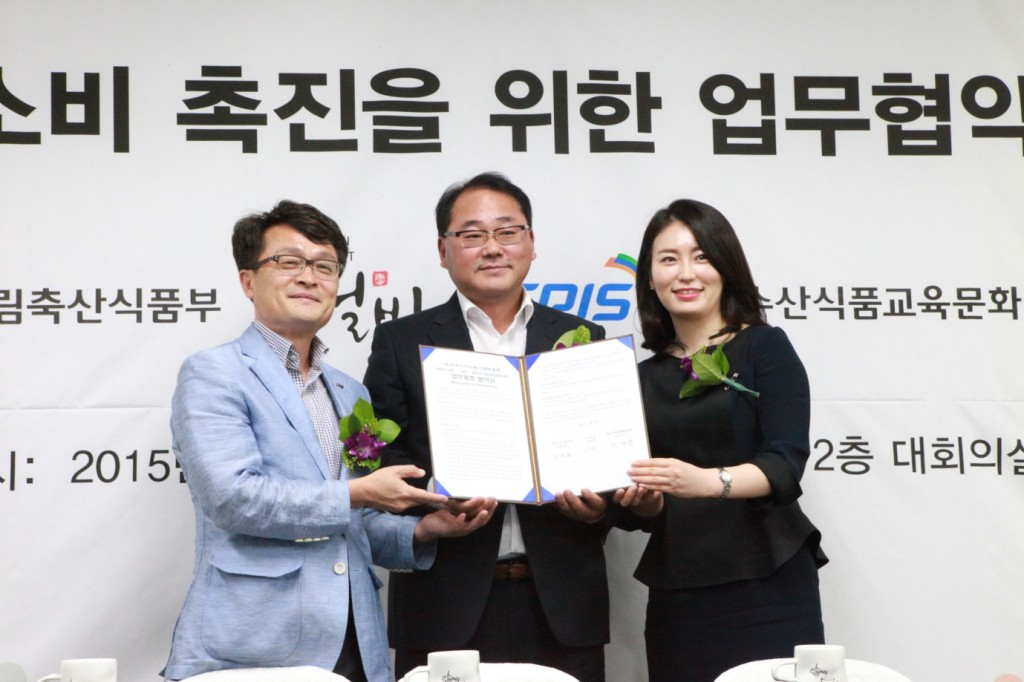 They also discussed various ways to boost consumption of our crops and rice before tasting dessert menus.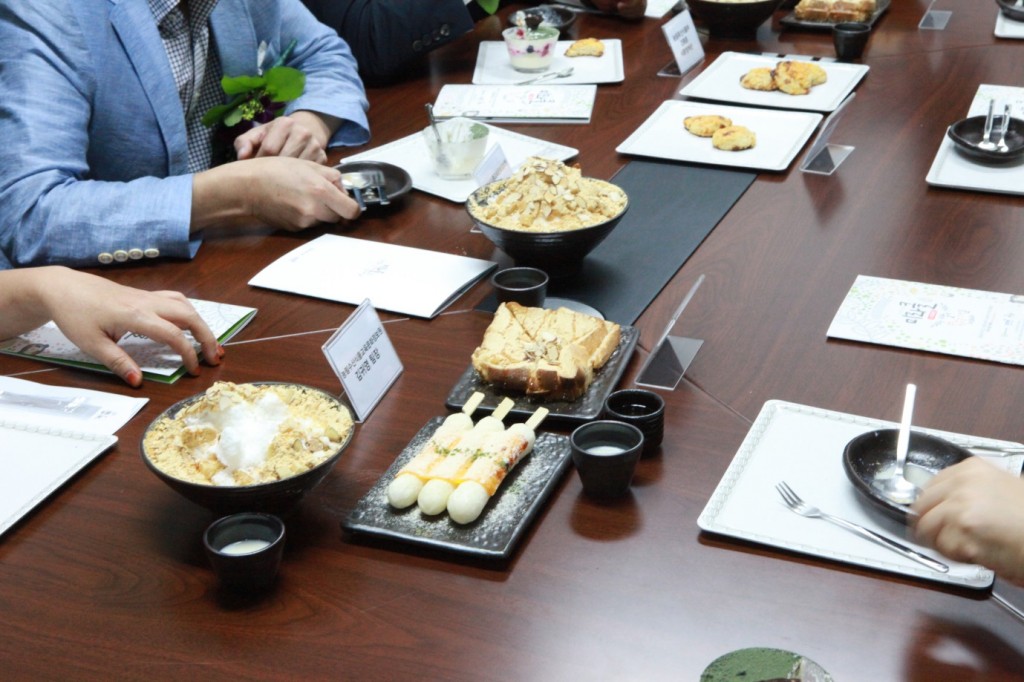 Then, they finished the ceremony with tasting Sulbing menus that is made from our traditional grains as well as 'Scooping up Rice Sponge Cupcake' that was developed at the '2015 Miracle Project.'
They are planning to use Korean crops when developing a new menu at the Sulbing. Please take more interest toward natural dessert Sulbing and promoting rice consumption.